Preview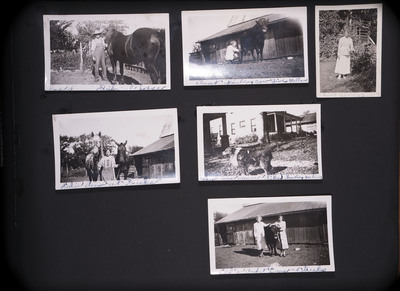 Source
Julia Louella Anno Digital Collection, SPC-018-0735_blackscrapbook_078
Description
The photographs on this page are labelled as follows: "Has 5 [sic] Dick and Horse", "Aunt pailing cow give gallon [sic]", "Aunt Carry's - 1917", "Sadie team at Dicks", "Cake, Bruce never liked having pictures", "Sadie aunt Ema at Dick's".
Repository
Eastern Washington University, Archvies and Special Collections
Rights
Images in this scrapbook are likely under copyright. Rights to share these images was provided by Anne Peterson, Julia Anno's granddaughter.