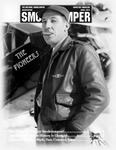 Description
This issue of the National Smokejumper Association (NSA) Smokejumper Magazine contains the following articles: Historic Feature Issue: Who Were The Pioneer Smokejumpers? (C. Sheley), Pioneer Smokejumper Pilots, After the Experimental Program, many articles on early smokejumper program, Operation Firefly—Triple Nickles Myth, Fact and Common Sense (C. Sheley), Smokejumpers Honor Fallen Comrade—Mark Urban, Smokejumper History—Don't Ask the Forest Service, Profile Pioneer Smokejumper Glenn Smith. Smokejumper Magazine continues Static Line, which was the original title of the NSA quarterly magazine.
Date Information
April 2015
Publisher
National Smokejumper Association
Keywords
Smokejumping, Smokejumpers -- United States, National Smokejumper Association, Wildfire fighters
Recommended Citation
National Smokejumper Association and Sheley, Chuck, "Smokejumper Magazine, April 2015" (2015). Smokejumper and Static Line Magazines. 91.
https://dc.ewu.edu/smokejumper_mag/91
Rights Field
The National Smokejumper Association holds the rights to this publication. Permission to post by Eastern Washington University is granted by a non-exclusive licence.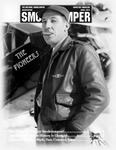 COinS