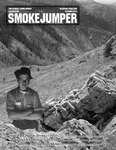 Description
This issue of the National Smokejumper Association (NSA) Smokejumper Magazine contains the following articles: Loon Lake Bomber Crash, Search for Malvin Brown's Grave (Historic—Fred Donner), Longest Rescue? (Historic-Carl Gidlund), Personal Remembrance of Bob Sallee, Historical Evidence Concerning Wag Dodge' Escape Fire, Alabama Track & Field Legend Charley Moseley, Ray Beasley Honored for Secret Missions With CIA, The Death of Jim Edison. Smokejumper Magazine continues Static Line, which was the original title of the NSA quarterly magazine.
Date Information
October 2014
Publisher
National Smokejumpers Association
Keywords
Smokejumping, United States Smokejumpers, National Smokejumpers Association, United States National Smokejumpers Association, Wildland Firefighting
Recommended Citation
National Smokejumpers Association; Donner, Fred; and Gidlund, Carl, "Smokejumper Magazine, October 2014" (2014). Smokejumper and Static Line Magazines. 89.
https://dc.ewu.edu/smokejumper_mag/89
Rights Field
The National Smokejumper Association holds the rights to this publication. Permission to post by Eastern Washington University is granted by a non-exclusive licence.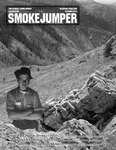 COinS