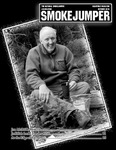 Description
This issue of the National Smokejumper Association (NSA) Smokejumper Magazine contains the following articles: Jon McBride—A Personal Memoir, First Trails Project East Coast, Good Sam Fund help Lusk Family, Edge of Eternity (Major Boddicker—1960s smokejumping), Death of Daniel Twohig remembered, Stan Tate—Smokejumper Chaplain, Tribute to Hal Ewing. Smokejumper Magazine continues Static Line, which was the original title of the NSA quarterly magazine.
Date Information
October 2010
Publisher
National Smokejumpers Association
Keywords
Smokejumping, United States Smokejumpers, National Smokejumpers Association, United States National Smokejumpers Association, Wildland Firefighting
Recommended Citation
National Smokejumpers Association and Boddicker, Major, "Smokejumper Magazine, October 2010" (2010). Smokejumper and Static Line Magazines. 74.
https://dc.ewu.edu/smokejumper_mag/74
Rights Field
The National Smokejumper Association holds the rights to this publication. Permission to post by Eastern Washington University is granted by a non-exclusive licence.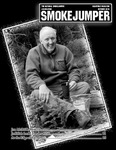 COinS