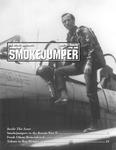 Description
This issue of the National Smokejumper Association (NSA) Smokejumper Magazine contains the following articles: Smokejumpers to Ravens Part II continued from article in January 2005 (Vietnam--Gene Hamner), More on Willi Unsoeld, Remembering Frank Odom, Humor on the Yukon, Roy Emerson Wenger CO Administered Jumper Camps During WWII, Jim Allen feature (Norm Pawlowski). Smokejumper Magazine continues Static Line, which was the original title of the NSA quarterly magazine.
Identifier
047_Smokejumper_Issue_47_April_2005
Date Information
April 2005
Publisher
National Smokejumper Association
Keywords
Smokejumping -- United States, Smokejumpers -- United States, National Smokejumper Association, Vietnam War (1961-1975), Unsoeld (Willi), Odom (Frank), Allen (Jim), Smokejumpers -- World War (1939-1945)
Recommended Citation
National Smokejumper Association; Hamner, Gene; and Pawlowski, Norm, "Smokejumper Magazine, April 2005" (2005). Smokejumper and Static Line Magazines. 47.
https://dc.ewu.edu/smokejumper_mag/47
Rights Field
The National Smokejumper Association holds the rights to this publication. Permission to post by Eastern Washington University is granted by a non-exclusive license.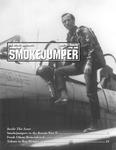 COinS