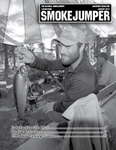 Description
This issue of the National Smokejumper Association (NSA) Smokejumper Magazine contains the following articles: The CIA, Smokejumpers and B-17s, Development of Military Aviation Firefighting Systems (Jim Hickman), She Had the Look (Cameron Chambers), 1988 Alaska Paracargo Season (Mel Tenneson), Legacy/Retirement of Tony Loughton. Profiles Milford Preston, Doug Stinson, Alex Theios, and Jonathan L. Scott. Smokejumper Magazine continues Static Line, which was the original title of the NSA quarterly magazine.
Date Information
January 2013
Publisher
National Smokejumper Association
Keywords
Smokejumping, Smokejumpers -- United States, National Smokejumper Association, Wildfire fighters
Recommended Citation
National Smokejumper Association; Hickman, Jim; Chambers, Cameron; and Tenneson, Mel, "Smokejumper Magazine, January 2013" (2013). Smokejumper and Static Line Magazines. 82.
https://dc.ewu.edu/smokejumper_mag/82
Rights Field
The National Smokejumper Association holds the rights to this publication. Permission to post by Eastern Washington University is granted by a non-exclusive licence.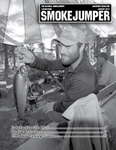 COinS