Preview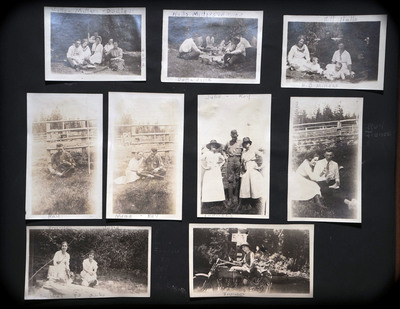 Source
Julia Louella Anno Digital Collection, SPC-018-0735_blackscrapbook_036
Date Information
circa 1920
Description
The photographs on this page are labelled as follows: "Halls -Millers -Dudleys", "Halls - Millers - Annes, Potsville", "Bill Halls, N.B Millers", "Ray", "Mama - Ray", "Julia - Ray, Frances", Portrait of a woman and man sitting on grass, "Frances - Julia, 'On the way to Burke'", "Frances on a Harley-Davidson".
Repository
Eastern Washington University, Archvies and Special Collections
Rights
Images in this scrapbook are likely under copyright. Rights to share these images was provided by Anne Peterson, Julia Anno's granddaughter.